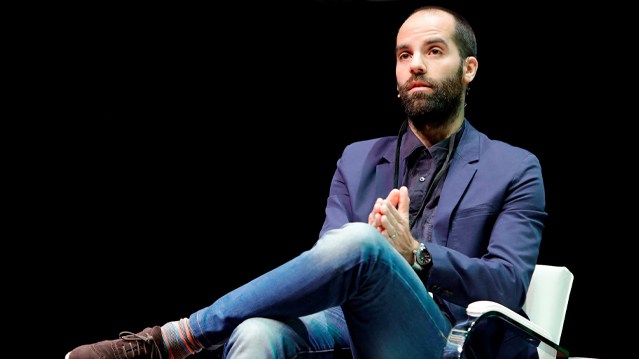 How B Lab is helping Catalan clusters implement shared value practices
28 Oct 2021
Raimon Puigjaner is the Co-Founder & Partner of B Lab, the organization that promotes the B Corp Movement in Spain. B Corp companies meet the highest standards of verified social and environmental performance, public transparency, and legal accountability. So far, the B Corp movement has certified more than 4,000 companies around the world.
B Lab has partnered with ACCIO - Catalonia Trade & Investment to develop shared value strategies for those companies that are members of the Catalan cluster organizations. Following a pioneering approach, more than 300 Catalan companies from different clusters have undergone a B Corp assessment over the last three years.
Why should a company become a certified B Corp? Why is it attractive for businesses and what are their benefits?
There are different types of benefits associated with becoming a B Corp company. First, the protection of the corporate mission, since in order to achieve the certification, the company must incorporate in its bylaws that it is accountable to all stakeholders, not just the shareholders. Thus, allowing the company to preserve its purpose.
Secondly, belonging to a global community of companies that use business as a force for good, and that look for each other to develop such market opportunities, aligning them with their own values.
Third, being part of a collective voice that generates credibility and recognition among consumers and companies for their social and environmental business performance.
And number four, working continuously with tools to guide and manage the social and environmental performance of the business model and its operations, permanently updated and full of improvement references.
Catalonia is implementing shared value practices through its clusters connected to the B Corp. Nowadays, 50% of the Catalan clusters have already participated in pilot projects. What do you think of this pioneering approach?
The case of the Catalan clusters and their commitment to the B Corp model and tools to land and operationalize the concept of shared value in a strategic way is very relevant. It is a unique case, special in nature, and very relevant in terms of contribution to the fulfillment of the theory of change of B Lab, since it allows multiplying the reach to companies and scaling the impact of its action. We are very grateful and satisfied with the collaboration we have established.
Consumers are becoming increasingly concerned about purchasing from companies with similar values as them. How do you expect the B Corp movement to grow over the next few years?
What I foresee is that, before long, thousands and thousands more companies (currently more than 190,000 worldwide) will use the B Corp standard to guide their transformation in terms of improving social impact.
Some of them will end up certified, but many of them will need to go a moderately long way to become B Corp. The important thing here is not the certification, but that they continuously commit to evolve their business in this direction, because there is no end to improvements in terms of sustainability. This is what more and more consumers are asking for and are willing to reward.
What are nowadays the big challenges for the B Corp movement?
As of today, the are three main challenges for the B Corp Movement. First, to continue increasing awareness, recognition and use of B Corp's diagnostic, measurement and planning tools (the B Impact Assessment and the SDG Action Manager), in order to ensure that companies that do so start their own transformation path to improve their social impact.
Second, to continue gaining followers and notoriety at the end-customer level, in order to empower citizens and turn them into an element of pressure to achieve social changes and improvements.
And last but not least, to continue establishing alliances with the public sector, as in the case of ACCIÓ- Catalonia Trade & Investment, to establish platforms for scalability and recognition of shared value generation and determination of business purpose.
More news

and

success stories

.