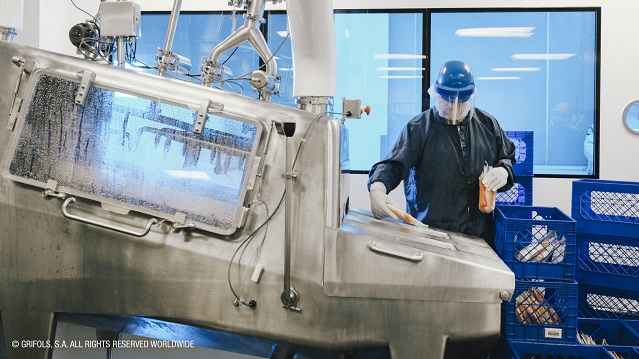 Grifols starts production of pioneering treatment for Covid-19 using plasma from recovered patients
12 Jun 2020
Catalan pharmaceutical company Grifols has started the production of a pioneering treatment for Covid-19 using the plasma of patients who have overcome the disease. It is the first specific drug developed to combat Covid-19.
The project is part of a collaboration agreement with U.S. government entities such as the Food and Drug Administration (FDA), the National Institutes of Health (NIH) and the Biomedical Advanced Research Development Authority (BARDA), among other healthcare agencies.
Specifically, Grifols is developing its anti-SARS-CoV-2 hyperimmune immunoglobulin with specific antibodies of the plasma from recovered people, which is a protein with proven safety and therapeutic potential.
These anti-SARS-CoV-2 hyperimmune immunoglobulins are being produced in Grifols' Clayton (North Carolina, U.S.) facility, which has been specifically designed to process specialty immunoglobulins.
Under the agreement with the U.S. government, the Catalan pharmaceutical company is also working on the development of preclinical and clinical trials required to determine treatment efficacy. According to Grifols, the first doses are expected to be available in July 2020 as part of a clinical trial.
Grifols has experience in the development of immunoglobulins for the treatment and prevention of other infections that have provoked previous healthcare emergencies such as Ebola. According to the pharmaceutical company, they are also also moving forward to establish collaborations in Europe.
Source: Grifols
More news

and

success stories

.