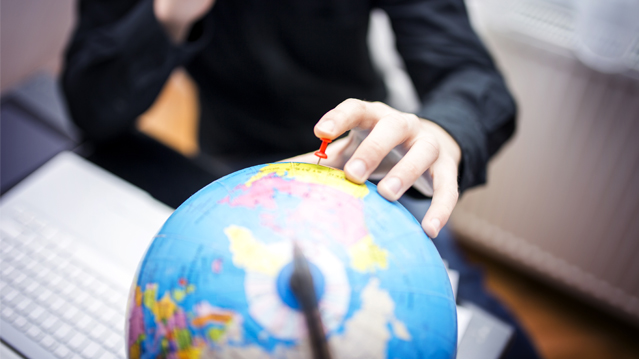 Catalan exports grow 21.5% in 2021 and reach the highest figure on record
18 Feb 2022
Catalan exports grew 21.5% in 2021 and hit 80,538 million euros, the highest figure on record according to calculations from ACCIÓ - Catalonia Trade & Investment. Thus, sales of Catalan companies abroad have gone back to pre-pandemic levels, with a 9% growth over 2019.
This was announced this Thursday morning by the Minister of Business and Labour, Roger Torrent, after meeting with the Executive Council of Agents for Internationalization, the Catalan economic agents accredited by ACCIÓ to support SMEs in their internationalisation plans.
Torrent said that these figures "show that the export sector is the real driver of the country's economic recovery." The Minister emphasized that "the increase in Catalan exports is above the euro area" and added, furthermore, that "Catalonia continues to be an economic motor for southern Europe".
According to the Minister, the export record reached in 2021 demonstrates "the robustness and resilience of the Catalan economy and its business community: we have overcome a very complex situation with the supply crisis and prices increases".
Torrent stressed that "if we can achieve these results without the tools a state has, just imagine what we could do if we had the entire capacity available to states to place more emphasis on the internationalization policies of our economy, which are now more necessary than ever ".
The responsible for of Business and Labour warned that "we are in a time of upheaval and paradigm shift", which is why he once again called for "co-management and participation in the distribution of Next Generation funds, which represent the key lever in taking our economies to the next level, transforming the production model and encouraging innovation, which is a very important factor from the point of view of internationalization".
With 80,538 million euros in exports in 2021, Catalonia is once again the region leading exports in Spain, with 25.4% of the total.
Apart from the growth of exports in Catalonia as a whole, sales abroad have also increased in the four provinces: Barcelona (61,655.6 million euros, +21.6%), Tarragona (9,945 million euros, +30.6%), Girona (6,427.4 million euros, +10.7%) and Lleida (2,510.3 million euros, +16.7%).
Export volume 2021
(in millions of euros)
Growth 2021-2020
Growth 2021-2019
Barcelona
61,655.6
21.6%
8.0%
Girona
6,427.4
10.7%
11.1%
Lleida
2,510.3
16.7%
17.1%
Tarragona
9,945.0
30.6%
11.7%
TOTAL CATALONIA
80,538.3
21.5%
9.0%
SOURCE: ACCIÓ - Catalonia Trade & Investment from ICEX-Estacom
In fact, as pointed out by Minister Torrent, the growth recorded in Catalonia in 2021 was above the euro area average (17.1%) and of countries such as France (15.2%) or Germany (13.9%).
In terms of sectors, Catalonia's sales abroad were mainly in chemicals (29.5% of the total, +22.5% year-on-year growth), capital goods (16.6% of the total, +24, 8% growth) and food and beverages (15.4% of the total, +12.5% growth).
More news

and

success stories

.