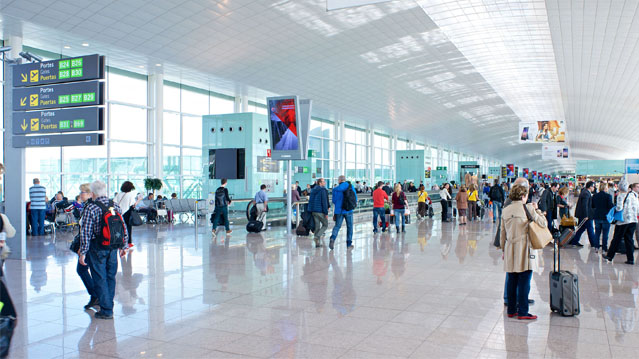 Barcelona airport traffic rose 6.7% in November
18 Dec 2019
The Josep Tarradellas Barcelona-El Prat Airport registered 3.6 million passengers in November, a figure 6.7% higher than traffic for the same month last year. International flight passengers (more than 2.6 million) grew 8.2%, compared to November 2018.
From January to November 2019, Barcelona airport showed a traffic of just over 49 million users, 5% more than in the same period in 2018. Of these, over 36 million are international passengers, a number representing an increase of 5.3% over the same period last year.
As far as cargo is concerned, the Barcelona airport transported 16,112 tonnes of merchandise last month, 6.6% more than in November 2018.
Cargo traffic at the Port of Barcelona adds up to 62.7 million tonnes
The figures of the Port of Barcelona are also rising. Cargo traffic in the first 11 months of the year came to 62.7 million tonnes, an increase of 0.9% compared to the traffic registered over the same period last year. China, the US and Turkey are the main countries of origin or destination of the cargo channeled through the Port of Barcelona.
Passenger traffic also showed positive results. Between January and November 2019, a total of 4.5 million passengers went through the Port de Barcelona, an increase of 3.7% over the same period last year. Ferry passengers came to over 1.4 million (up 3.3%), and cruise passengers represented more than 3 million (up 3.8%).
Source: Aena and Port of Barcelona
More news

and

success stories

.