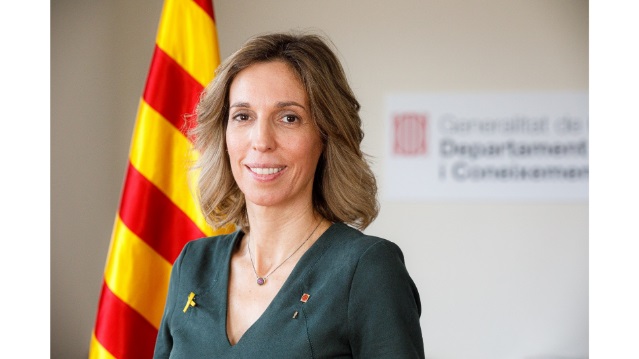 A statement from the Minister of Business and Knowledge
22 Apr 2020
Nobody is free from its effects. Due to Covid-19, the Catalan economy, like the rest of the world's, is suffering one of the greatest challenges in decades. Here in Catalonia, like anywhere else, we are being faced with a health crisis which brings with it an economic and social crisis too. A situation that impacts directly on the lives of people and business communities.
The crisis also affects the flows of foreign direct investment, hard-hit by the complex situation it poses for the majority of companies. Forecasts from the United Nations Conference on Trade and Development (UNCTAD) see 2020 as being a difficult year in this regard, with investment flows dropping globally 30 to 40%. Catalonia, which has long realised that its marketplace is the whole world, has an extremely internationalised economy and, as such, is evidently exposed to this worldwide development.
In this context, our task now is to look for answers and new solutions to this global crisis. To do so, we start with the advantage of being able to build on the favourable base that 2019 left us, with the Catalan economy growing for the sixth year running, above Eurozone averages.
This, however, will not help us if we fail to take agile and flexible action. In Catalonia Trade & Investment we started to work on the very first day of this crisis to help set up projects and business collaborations aimed at facing the health emergency posed by Covid-19.
The agency is giving support to donations of medical supplies to Catalan hospitals, made by both Catalan and foreign companies (Chinese, in the large part) who operate in Catalonia and that are demonstrating that not only are they competitive businesses, but that they can also show extremely high levels of solidarity.
Furthermore, our network of 40 International Trade and Investment Offices, covering over 100 markets around the world, are working actively with the Catalan Health Ministry in validating supplier companies around the world and in the process of importing medical material so that it can get to Catalonia as speedily and as reliably as possible.
The efforts made by the Catalan Government of over 30 years building this network of International Offices today demonstrates, perhaps more than ever, their value. The deep knowledge and experience accumulated by this network means we can get valuable information from the field regarding the consequences of the crisis in different markets and the measures each country is implementing to mitigate its effects.
This way, we can give direct and locally obtained advice to companies operating in Catalonia, helping them to adapt quickly and effectively to those legal, health and business situations that could affect them.
It is also worth noting that Catalonia Trade & Investment has launched the Marketplace Covid-19 in Catalonia. This is a virtual platform allowing companies and manufacturers at different points of the production chain to connect and thus boost business synergies in order to address the health emergency. The Marketplace is an agile tool to find both companies and solutions, with a perspective that largely replicates the Catalonia Industry Suppliers platform, the digital window onto Catalonia's industrial companies.
To date, over 2,000 companies have shown interest in offering their potential in the Marketplace to fight Covid-19, the perfect platform to make joint collaborations possible. In fact, Catalonia Trade & Investment is giving support to various projects, such as those related to the manufacturing of respirators and ventilators for intensive care units in Catalan hospitals and others around the world, as well as many other actions which the Catalan clusters are setting up to address Covid-19, each from their own sectorial expertise.
Via Catalonia Trade & Investment we continue and will continue to work tirelessly to support and to help grow the huge talent and competitiveness that the more than 8,600 foreign companies operating in Catalonia give us: listening to their needs and responding to the new market dynamics. This crisis will not shake our conviction that Catalonia must stay open to the world, and that it is one of the best places to set up businesses that flourish, innovate and build value.
Catalonia has an exemplary productive sector, from small and medium-sized companies that are helping to produce and distribute medical equipment, to large companies in the automotive sector that have put their R&D teams and production chains to work to find solutions to Covid-19. Not to mention the tireless creativity and innovation that come from the hub of more than 1,500 start-ups that position us as a leading ecosystem in southern Europe.
This powerful productive base, made up of suppliers covering the entire value chain, is what makes Catalonia what it is. It is also what will allow us to overcome this crisis better prepared and stronger than ever. Combined with a pioneering and class-leading health and biotechnology hub in Europe, the Catalan economy will be able to offer cutting-edge solutions to overcome this global health, economic and social crisis.
The way our businesses have responded to the pandemic allows us to proudly corroborate that Catalonia is home to leading ecosystems that are demonstrating not only their capacity to take a step forward during this difficult period, but above all, their commitment and solidarity with society when it is time to tackle emergency situations: a task where everyone is welcomed and appreciated – including all of you, needless to say.
Àngels Chacón, Minister of Business and Knowledge
More news

and

success stories

.