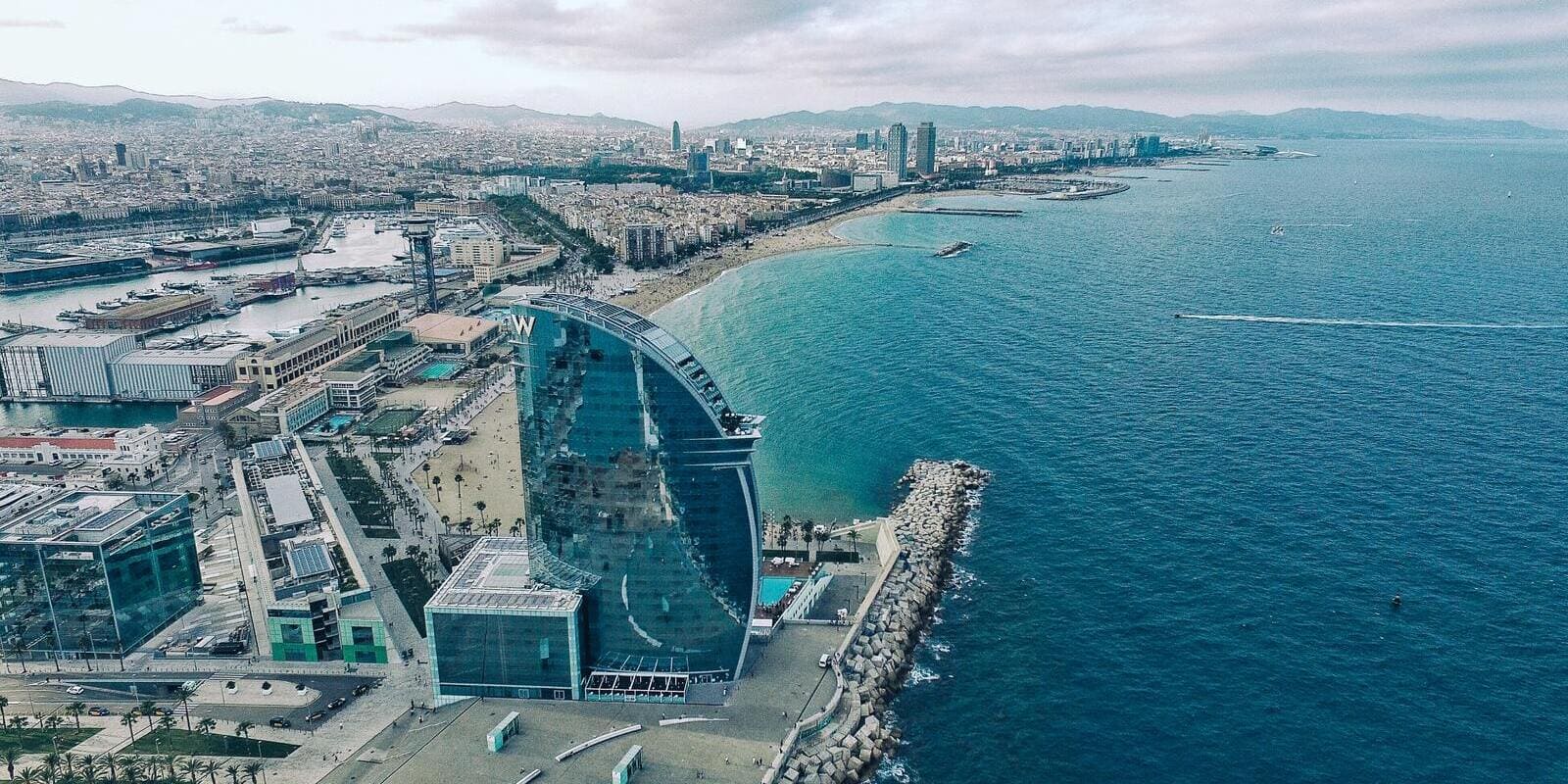 Catalonia Trade & Investment
Fast-track program
to Barcelona-Catalonia

Life Sciences Hub
Competition for Advanced Therapies companies
Apply here by April 21st
Catalonia's 'Health 2030' project aims to mobilize €2 billion to scale up its Life Science ecosystem in the region and transform its national health system. A central feature of this strategy is the planned National Center of Advanced Therapies in Barcelona which will connect industry and innovative advanced therapies firms.
The 2nd edition of the Fast-Track Program will offer VIP support to 20 selected Advanced Therapies companies to land in Barcelona-Catalonia willing to innovate and/or expand operations in Barcelona-Catalonia.
Selected

companies will

benefit

from:
The program offers advanced therapies companies exclusive access to the most relevant players and business opportunities in one of Europe's most important biotech and pharma clusters. This includes:
Introductions to key R&D players for your specific project in Catalonia

Identification and connections with vetted suppliers, manufacturing partners, and technology providers

Guide to European market access, public/private funding available, and talent pool

Visits to Catalonia for interested companies to learn in person about the region's assets

Office space at Barcelona's Pier Healthtech for 3 months

Complimentary ticket to attend BioSpain (26-28 September, Barcelona)

Media & Press Coverage to publicize strategic projects in the local media

Advice on location, legal, tax, and recruitment issues

Continuous aftercare service to grow, reinvest & expand (post-setup support)
Discover below the different phases of the Fast-Track Program's development.
Open Call

Deadline: April 21st

The competition opened on March 15th and will close on April 21st, 2023.

Selection

28th April 2023

A total of 20 companies will be selected to participate in the competition.

Meeting the Health Sector leaders

11th May 2023 -

Online session

Meet with life sciences investors and decision makers from international and local pharma companies, from Amgen and AstraZeneca to Grifols and Hipra, to learn why Catalonia is the perfect place to drive the development of your Advanced Therapies project.

Meeting with Key Innovation partners

16th May 2023 -

Online session

Introductions to world-leading hospitals and research organizations to understand how to benefit from Catalonia's R&D infrastructure, including collaborations with research partners.

Market, Funding & Talent

18th May 2023 -

Online session

Understanding the regulatory framework to access the Spanish-European health system, identifying public and private funding sources available in Catalonia/Spain, and mapping the region's talent regarding available workforce, quality, and costs.

Project Implementation

Individual Follow-up

Catalonia Trade & Investment will support the selected companies to establish R&D collaborations or business operations in Catalonia.
Why
Barcelona-Catalonia

for Life Sciences
Vibrant Life Sciences Network

A world-class network of medical institutions, with 91 research institutions and over 1,350 companies (including 53% of the largest global pharma, such as Boehringer Ingelheim, AstraZeneca, Sanofi, Novartis, or Roche), turn Catalonia into Europe's most dynamic pharma environments.

Global Hub for Clinical Trials

Spain ranks 3rd in Europe in number of clinical trials, 75% of them being conducted in Catalonia. Catalonia is currently participating in over 1,200 active clinical trials to test new therapies and drugs in patients, mostly in the fields of oncology, cardiovascular diseases, ophthalmology, and CNS.

Tax incentives

Catalonia has one of Europe's most attractive R&D Tax incentives schemes, with corporate tax deductions of up to 59% of R&D expenses, and a patent box tax relief of 60% of net income, among other business incentives such as the High Impact, offering grants of up to €500,000 to new investment projects in R&D centers.

Highly Skilled Talent

As one of the best locations in the world to live in and work, Barcelona has become a magnet for young professionals and top-level scientific talent and researchers in Europe. Catalonia enjoys Europe's 3rd best university system and offers 93 degrees and 104 masters' programmes in life sciences.

Competitive Operating Costs

Barcelona's operating costs are 42% lower than in other top European cities in life sciences (fDi Benchmark). Investments by foreign companies in the BioRegion accounted for a total of €689 M in direct investment and have created over 2,900 jobs (2018-2022). In 2022, investment was up 70% on the previous year, and employment was 96%.

Access to funding

The availability of public funding for R&D projects (via Horizon Europe, Catalonia's 'Health 2030' programme and the EU's Next Generation Funds), alongside a fast-growing presence of venture capital investors, offer immense possibilities for international collaborations and expansion plans in the region.
Which
organizations

can

participate?
Participating companies will need to be in the Advanced Therapies field and comply with at least one of the following criteria:
Minimum of Series A investment in the last 3 years
Over €2 million in revenue
Over 25 employees
Being a world-renowned organization in the field of Advanced Therapies and precision medicine with the capacity to establish meaningful R&D collaborations with Catalonia