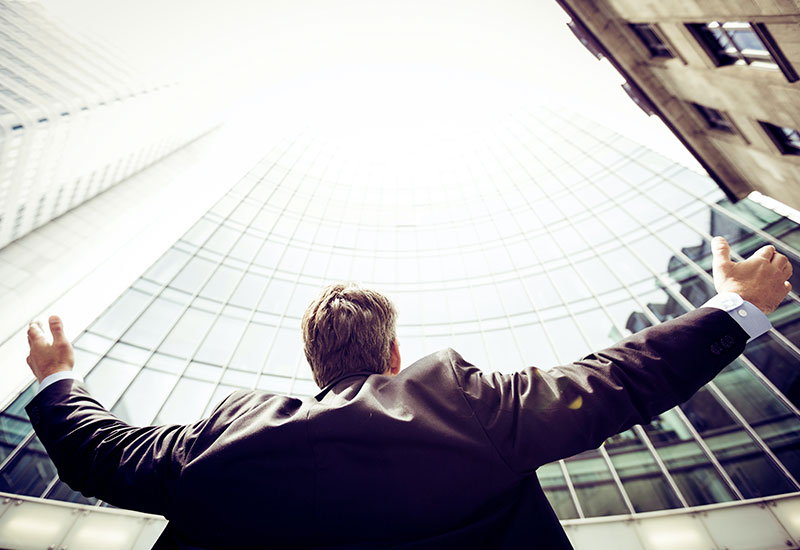 German company Merck doubles production in Catalonia after €40M investment over the last 4 years
15 Jul 2019
Merck, the world's oldest chemical and pharmaceutical company with headquarters in Darmstadt, Germany, celebrated its 350th anniversary in 2018. Today, its some 50,000 employees work in almost 70 countries around the world.
Its history in Catalonia began nearly 100 years ago, initially performing commercial operations. This relationship with Catalonia deepened in 1974 when the German firm opened a production plant in Mollet del Vallès (Barcelona).
The two divisions in Mollet del Vallès, chemistry and pharma, have grown exponentially in recent years thanks to the group's commitment to this site, and contemplate new short-term investments.
Sergi Vilar, VicePresident, Head of Pharma & APIs Sites Cluster at Merck Group, shares all the details about them, as well as news on a pilot project using augmented reality and Google glasses that is underway.
Could you tell us about Merck's recent investments in Catalonia?
The company's commitment to the Mollet del Vallès plant is clear: in recent years we have had an annual investment of more than 10 million euros for the improvement of our facilities and the increase in the productive activity.
By 2015 we produced between 45 and 47 million packs of medicines, and in 2019 the number will be over 80 million. That is, in 4 years we have multiplied by two our production. This in the industry are tremendous growth rates.
We have also grown at rates higher than 10% in our plant in terms of quality jobs. In 2016 there were 291 workers, and now there are 333. Our future plans mean we are extremely optimistic about being able to grow our job offer and to be able to contribute to the wealth and well-being of the region.
You are planning to expand the chemical plant in this fall. Could you give us more details?
We are preparing a detailed study to request a 15-million-euro investment in our chemical plant. In the final quarter of 2019 we will present the final investment proposal to headquarters, and we hope to get the green light to move forward.
It is a new productive unit to substantially increase the manufacture of two chemicals we currently make in Mollet, the global demand of which is growing significantly.
It's also worth mentioning that over recent years we have received extraordinary investments from the Merck headquarters, besides our annual investments. For example, for the pharma plant we have built a new unit for our weighing operations that has represented an investment of over 6 million euros.
At our chemical plant, we opened a manufacturing unit for a product called Merck Lumina that also involved extra investments coming to over 12 million euros.
We believe that the trend, given the solidity of the Mollet site and the trust placed in us by the corporation, will continue in the coming years. We have both plans and excellent professionals working in Mollet so that in the coming years we can continue to grow in terms of products, investments and quality jobs.
What percentage is exported from Catalonia and to which countries?
The Mollet facility is clearly an exporting site: over 80% of production goes abroad. Our main market is Europe, which means that we need to export with very high-quality standards. We also export to other places such as Asia, the Middle East, North America and South America.
What are the strengths of Catalonia? Why are you committed to investing here?
Whenever we fight for new investments and to manufacture products here in Mollet, we follow an internal procedure that is based on demonstrating why Mollet should be the winning site and not another Merck plant in the world.
And this is where the strong points that I think we have in Catalonia are important. The first is that we are in Europe. This is very important in many markets: we are in a region with the highest quality standards of the world and this is an added value.
Furthermore, as regards European costs, we are very competitive. The productivity rate of our facilities is very high in Europe; our production costs and projects are much cheaper than in France or Germany; and the highest quality paired with competitive costs is very important.
And here it is necessary to add things that are out of our control, but that we also have: we have Barcelona, ​​which is an extraordinary magnet for talent. Everyone wants to come to work in Barcelona and this is a very important asset. And direct communications with Europe by road, train, port and airport are very important. All of this makes it really a very important hub and an added value. This intangible part of just being where we are is frequently a winning factor.
How does your company innovate? How do you see the application of industry 4.0 in your sector?
Merck is clearly committed to innovation. In Catalonia, we carry out certain R&D activities: for example, some clinical trials managed from Germany and Boston are being carried out in Catalan hospitals such as Vall d'Hebron. But we are mainly a productive unit and we apply innovation throughout all our productive processes in order to be as efficient as possible.
We apply new technologies and new trends in industry 4.0 in our lines: robotizing them, automating them, analysing the data we obtain from the lines through artificial intelligence and data management. Merck is clearly committed to Industry 4.0 and we are doing a lot of things here in Mollet to ensure that innovation is always at the forefront of what we do at our facilities.
You have an augmented reality pilot project based on the use of Google glasses. Can you tell us more about it?
This is a very clear example where, once again competing with different plants in the world, the Merck plant in Mollet was chosen to develop a pilot plan for the use of augmented reality in our packaging and product conditioning lines.
It is a project where Google glasses are used: operators wear augmented reality glasses and receive instructions on execution, quality and safety, concerning the different operations they have to perform with the machinery. With their hands free, they get instructions via the glasses and can do the different tasks assisted by augmented reality.
The objective has been to help our operators to be more efficient and to perform operations with increased quality and security.
How do you see the pharmaceutical industry in Catalonia?
Right now, we are in a singular moment. On one hand, there are multinationals like Merck, Novartis and Grífols, for example, that are growing and committing themselves to growth and investments in Catalonia; and on the other hand, we have the traditional Catalan pharmaceutical companies, the family businesses, who are going through a hard time.
They are in a moment of transition and looking for their own niche and dimension. They are companies that maintain a very interesting network of talent for us. The multinationals often turn to these companies to attract professionals, who we also sometimes send abroad.
So, here I think we all have to give a helping hand to see how to make them survive, as they are really very important for the chemical and pharmaceutical industry here in Catalonia.
How is Merck's relationship with Catalan suppliers? In which parts of the value chain does the local supplier intervene?
We have been working for many years with a network of local suppliers in packaging, auxiliary batteries, laboratories, services ... This relationship is very well established, in fact we like to say that they are partners, not providers. Our relationship with them goes back many years and we hope it goes on strong for many more years.
We believe that we contribute to creating quality jobs within our environment. It is important to maintain this historical network that we have in the pharmaceutical and fine chemical industry in Catalonia because it creates an ecosystem around expert suppliers in our technologies and processes, and it greatly facilitates the attraction of talent and identification of local suppliers.
Do you think it is easy to find or attract talent from your sector in Catalonia?
Yes, it is. They are very specific profiles, but we have a pool of talent promoted by this mixed network of multinationals and local, traditional, pharmaceutical and Catalan chemical companies.
We have some excellent universities that provide us with high level technical profiles and it's quite easy for us to attract talent from outside if we need it due to one special advantage; the region's appeal. Catalonia and Barcelona are an extremely powerful magnet for international talent and there are many people who are happy to come and work with us because we are located where we are.
Related

news

and success stories

.