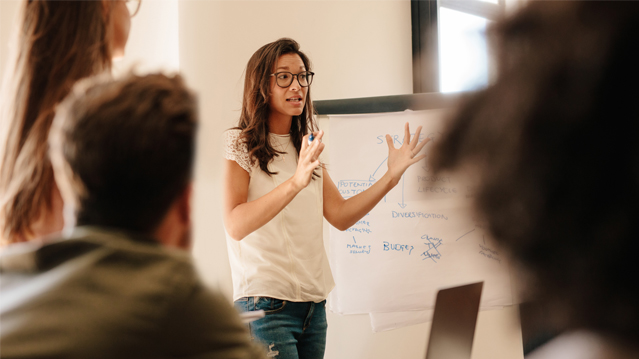 Catalonia is the second EU region with more women in startup founding teams
08 Mar 2022
According to figures from ACCIÓ-Catalonia Trade & Investment, women are present in virtually 20% of Catalan startup founding teams
This percentage is above the European average (17%) and of that of cities such as Stockholm, Amsterdam, Paris and Dublin
However, the Director General of Industry, Natàlia Mas, considers that "we are moving too slowly, and we are still very far from the only acceptable goal: achieving parity between women and men"
Catalonia is the second EU region with the largest presence of women in startup founding teams. According to data from ACCIÓ-Catalonia Trade & Investment - the agency for business competitiveness, belonging to the Ministry of Business and Labour - almost 20% of Catalan startups (19.6%) have women in their founding or management teams.
According to Natàlia Mas, Director General of Industry and CEO of ACCIÓ- Catalonia Trade & Investment, "despite the growing inclusive nature of the startup ecosystem in Catalonia, we are moving too slowly and we are still far from the only acceptable goal: to achieve parity". For Mas, "it is essential that the space where the innovations that will mark the future are generated have visions designed by women and for women".
This figure is higher than the European average (17%) and that of other relevant hubs such as Stockholm (18.1%), Amsterdam (18.1%), Dublin (17.9%), and Paris (17.3%). In fact, considering the entire European Union, only the Berlin ecosystem, with 20.2%, shows a higher presence of female startup founders than in Catalonia.
As for startups with an exclusively female presence either in the management or in the founding team, the percentage is 12%, compared to 8% with mixed management teams and 80% with an exclusive male presence in leadership roles. This is the first time an analysis of official data on executive positions has been performed.
Catalonia is home to more than 1,900 startups
According to the latest study carried out by ACCIÓ-Catalonia Trade & Investment, presented last February, there are currently 1,902 startups in Catalonia (2021 figures), 11.4% more than in 2020 and 26.4% more than in 2019, before of the Covid-19 pandemic.
According to the study, the Catalan startup ecosystem has grown steadily in recent years, with a 75% increase in their number since 2016, the first year figures were recorded. Catalan startups employ 19,300 people (2020 figures, the latest available), 10% more than in 2019.
Related

news

and success stories

.