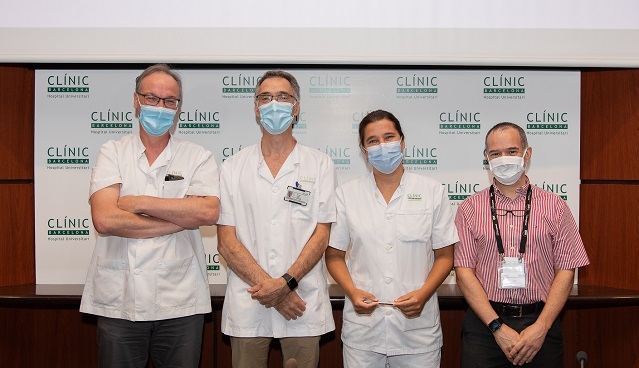 Barcelona's Hospital Clínic reduces Covid-19 mortality rate by 50% using artificial intelligence
31 Jul 2020
A study by Barcelona's Hospital Clínic and the Biomedical Research Institute (IDIBAPS) has reduced the mortality of patients with COVID-19 by over 50% thanks to artificial intelligence.
Researchers have identified patterns in COVID-19 patients that have allowed them to predict complications automatically and in real time, and to apply personalized treatments earlier.
The investigation has also made possible for doctors to predict the evolution of patients with an efficiency of 90%. In fact, the Hospital Clínic is one of Europe's hospitals with the lowest COVID-19 mortality rates.
The study, published in the Clinical Infectious Diseases journal, was led by Dr. Carolina Garcia-Vidal, a specialist in the Infectious Diseases Service at Hospital Clínic and a researcher in the Nosibomial Infection group at IDIBAPS, headed by Dr. Álex Soriano, also an author in the study. Dr Garcia-Vidal's team is now working on a project that has the aim to bring that this A.I solution to other Catalan and European hospitals.
Source: Hospital Clínic and CCMA
Related

news

and success stories

.