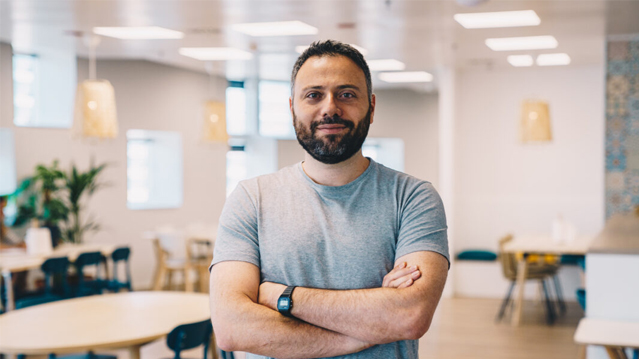 Avi Meir, TravelPerk's CEO: "Barcelona offers a great mix of professional opportunities and a high quality of life"
27 Jan 2022
Barcelona-based company TravelPerk, a business travel management platform, recently raised $115M of investment and achieved unicorn status.
Founded in 2015, the company has been growing in double digits since the beginning and has become Barcelona's newest unicorn, marking an exciting start to 2022 for the Catalan startup ecosystem.
In this interview, Avi Meir, the company's CEO, shares his views on the future of traveling and his experience in making a company grow from Barcelona.
What are TravelPerk's expansion plans?
With this funding, TravelPerk will double down on its efforts in the development of next-generation sustainable travel solutions, designed specifically for the era of hybrid working.
We recently released TravelPerk Events, a revolutionary tool that helps distributed teams come together face-to-face. We will continue to develop this product offering going forward in 2022.
In an effort to make these in-person meetings as sustainable as possible, we will develop our offering for customers to calculate their carbon footprint and offset their emissions through its acquisition of Susterra in 2021.
This involves investing in carbon offsetting projects on behalf of TravelPerk customers, all of which are VERRA-accredited and held to the highest standard of the UN Sustainable Development goals.
Do you have specific plans for growth in Barcelona?
The new funding will also be used to support significant expansion in TravelPerk's target markets, including the US and Europe. We are hiring in different departments in Barcelona and in our other hubs in the US and Europe as we are globally expanding.
Barcelona is one of the top European regions in terms of startups. What advantages do you find in doing business here?
When we founded TravelPerk, we wanted a home city that reflected our company's culture and identity. Barcelona is exactly that: it's vibrant, dynamic, and filled with ambition and opportunity.
It's also a fantastic destination for attracting and retaining the best technical talent from around the world. The city offers international hires a great mix of professional opportunities and high quality of life, thanks to its unique culture, architecture, and food, plus its warm weather and beach.
Another factor is Barcelona's connectivity. The airport is only a 30-minute taxi and has direct flights to San Francisco, most European tech hubs, and Asia.
After Covid-19, how is TravelPerk innovating in the business travel industry?
We are continuously innovating and improving our products to meet our customers' needs. We've been focusing on two areas: firstly, on sustainability, because in this period businesses have been taking stock and realizing that we all have to do more in terms of our environmental impact and of course travel is a big part of this.
We have been really focused on adapting to these new priorities and we are updating our product and product roadmap to make sure we are addressing them.
Secondly, we are also innovating in the hybrid working space and the new forms of business travel. Travel between distributed team members will continue to grow in importance, because only through in-person meetings, as opposed to video calls, can build meaningful relationships based on trust.
Related

news

and success stories

.