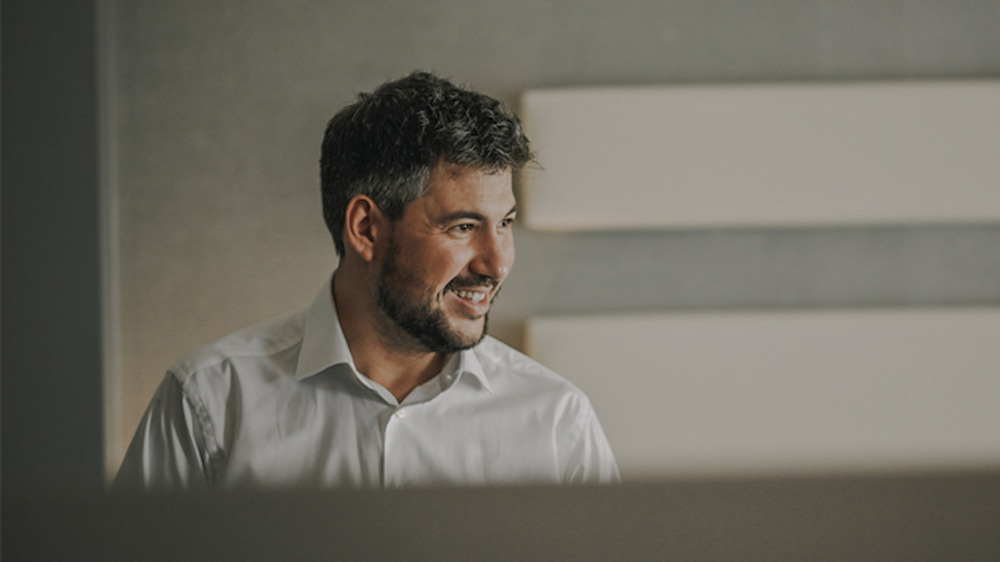 Jordi Pulles, General Manager of Tripledot Studios Barcelona: "Barcelona is a tech city and a European hub in the video game sector"
27 Jun 2022
Video game company Tripledot Studios, developer of popular games such as Woodoku and Solitaire, opened a new office in Barcelona at the end of 2021.
Soon after that, in February this year, Tripledot Studios announced the raising of $116 million in a Series B round. The funding put the London-based startup's valuation at $1.4 billion.
The office in Barcelona is the third one globally, after London and Minsk. Jordi Pulles, general manager of Tripledot Studios Barcelona, explains in this interview how the city's location, talent availability, tech assets, and high quality of life were the reasons why they decided to set up here.
Why did you choose Barcelona?
Expanding into Barcelona was already decided from the beginning when Tripledot began to think about growing. It's a very simple decision: we were looking for a key, strategic location and there were innumerable motives to come here!
One is the local talent: today there are many companies here developing video games and technology. Barcelona is a tech city.
Barcelona is situated geographically in such a way that it's easy to get to all over Europe and to the USA. We have international airports and great connections. Local infrastructures are first-class, and the quality of life can't be better.
Furthermore, ACCIO-Catalonia Trade & Investment and other initiatives also help a lot to boost the city's dynamism on a technological level.
Another reason is the time zone: we're within the timeslots of Asia, America, and all of Europe. And there's no denying it, right now it's a technological hub that, on a brand level it is a statement in itself. We can say, "Hey, we're here! We're also opening in Barcelona, and trust and commit ourselves 100% to this city".
What work does the company do in Barcelona? How big is your staff?
We are around 20 people and we hope to grow to 50 by the end of the year. We've moved from the @22 district to Barcelona's city center in Passeig de Gràcia street.
We've opened a studio that'll do the full range of video games: we develop specific games out of Barcelona and run them from here. Our work in Tripledot goes from the idea and concept to marketing and distributing video games. Everything is done in-house.
What are the strong points of Barcelona's video game industry?
Barcelona is a significant European hub in the video game sector, I think it is in the top 3. Every year we see new small studies appear and grow. We also see huge companies from the world of video games that decide to acquire studios that are already in Barcelona or companies from abroad like ours that decide to open in Barcelona.
Some companies want to only open a specific department in one sector, but they want to have a presence in the city.
The international fairs held in the city (Mobile World Congress, Integrated Systems Europe) also make the city more attractive and make it more known globally.
What's the talent availability like in Barcelona? Do you think Barcelona's universities and training programs produce good local talent?
I have a lot of faith in the universities, the vocational training, and specific schools that surround the video game industry here.
Nowadays we are already seeing the results coming out of these universities, such as the UAB and the UPC: with professionals who left them about 8 years ago and who are today holding positions of responsibility within companies.
At Tripledot we are implanting a structure to be able to offer mentoring to recently graduated people or to trainee staff to help them develop. After all, if you pick up talent early, you can also be part of that growth.
How would you describe Barcelona's quality of life? Do you think it plays an important role in hiring professionals or deciding where a company invests?
I am from Barcelona, and I love the city. I went to London to work at Tripledot when it started, and now I'm back.
The Telegraph recently said Barcelona is the best city in the world to live in. The climate is perfect, and the cost of living, when compared to other European capitals, is far more balanced.
We have the coast, nature, the beauty of the city itself, a great leisure offer, health, education... We have everything here - it's a perfect package. And, for me, it's not just Barcelona, the whole of Catalonia is very attractive.
When we interview people from abroad, they seem just as passionate about working with us as they are about living in Barcelona. Barcelona is fundamental: they choose it because it's a city where they want to live. And, at the end of the day, companies are concerned about the happiness of their workers. So, if we can offer them the full experience, it gives us an advantage.
What are Tripledot's growth plans, both locally in Barcelona and globally?
Tripledot is in a period of global expansion. We believe that we can create a generational company and have really high ambitions for what we can achieve. More than 30 million users play our games monthly. Our workforce numbers 250 worldwide and we expect to reach 300 by the end of the year.
We are going down two paths for expansion: one is opening new studies (we have opened in Poland, and we are already considering opening new studies), and the other is acquiring other studies.
Recently we acquired a studio in Los Angeles (USA) that also carries out mobile development and another one that will be announced soon. We want to expand into key locations and find companies similar to us, with a joint vision to grow together.
Our goal in Barcelona is to develop more products. We're taking Tripledot games to a new level because we want to go further in terms of the quality and characteristics of the games we develop.
We want to consolidate ourselves in the city so that people get to know us and want to work with us. Coming here wasn't an experiment, we want to establish ourselves here. We're convinced it has been the right decision.
Related

news and success stories

.