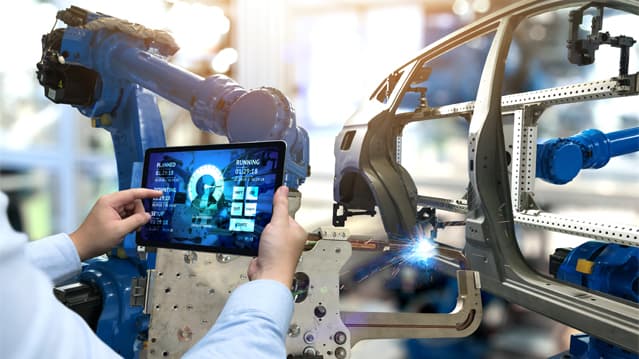 The European Commission allocates €2.8M to Catalonia, selected as one of the European Digital Innovation Hubs
21 Jun 2022
The European Commission has chosen the Catalan public-private consortium DIH4CAT to be one of the EU hubs responsible for SME digital transformation. Thus, DIH4CAT becomes one of the European Digital Innovation Hubs (EDIH) with the goal of contributing to make 75% of European SMEs implement advanced digitization processes by 2030.
As well as the € 2.8M from the European Commission, the Catalan Government, the Ministry of Economy and Competitiveness and the other project partners will contribute up to 4 million euros to the initiative.
With this recognition, the European Commission will allocate €2.8 M to this Catalan endeavor which is being promoted by the Ministry of Business and Labour via ACCIÓ, the Ministry of the Vice-presidency and Digital Policies and Territory, Foment del Treball, PIMEC, Eurecat, the CVC, ICFO, i2CAT, Leitat, the Polytechnic University of Catalonia (UPC), the Barcelona Supercomputing Center (BCS) and the IESE Business School.
Consequently, DIH4CAT will make it easier for Catalan companies to test and try out advanced technologies before investing in their implementation in their businesses.
At present, as part of the contribution from project partners, an initial 1 million euros from the Department of the Vice-Presidency and Digital Policies and Territory will mean grants of up to 10,000 euros can be allocated to 100 Catalan companies this summer so that they can carry out concept tests, prototype development and trials in the laboratories and facilities of DIH4CAT members.
The technologies that can be tested will be in the area of 3D printing, robotics, supercomputing/quantum, cybersecurity, blockchain, artificial intelligence, big data, IoT, 5G and photonics.
At the same time, technological consulting services prior to testing will also be offered as well as specialized technological training, connection with the innovation ecosystem and advice on financing sources.
DIH4CAT is configured to work as a networked service center, acting as a "one-stop shop" through which companies and public institutions can access technological capacity, solutions and infrastructure in order to drive their own digital transformation.
As well as the funding from the Catalan Government and the European Commission, DIH4CAT will also opt for Next Generation funding via the EOI Foundation belonging to the Ministry of Economy and Competitiveness. This will have a total endowment of over 40 million euros for all Spain, meaning that in this case grants for each company will be between 30,000 and 60,000 euros.
DIH4CAT also offers companies an auto-evaluation tool to analyze their degree of digital maturity quickly, easily and seamlessly.
After performing their self-diagnosis via this link (in Catalan), companies can automatically obtain a personalized report with an evaluation of their digital maturity, followed by a set of recommendations and next steps to advance in digital transformation, and accompanied by an identification of DIH4CAT's main resources of interest and the corresponding technological nodes.
More news

and

success stories

.