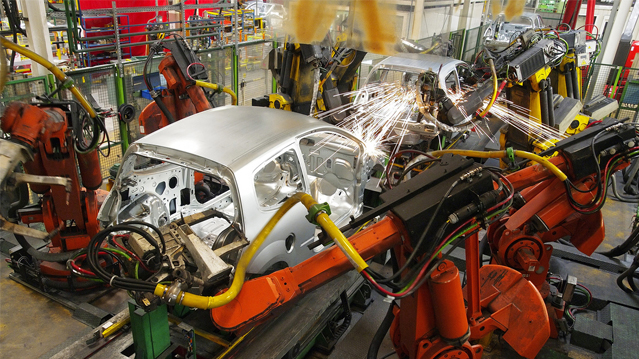 Report: A look into the dynamic Catalan automotive industry
08 Oct 2021
The automotive industry in Catalonia is a significant part of the region's economy, being the second largest industrial sector after food in terms of turnover.
According to the report The Automotive Industry in Catalonia, a total of 352 automotive companies generate jointly some 19,404M€ in turnover per year with a workforce of 38,845 people. Moreover, these companies represent 21.8 % of the entire Spanish automotive sector and 8.66% of the total GVA.
In 2019, this industry produced 386,070 units, 17% of total Spanish production. Furthermore, when including vehicle sales & service the number of automotive related companies rises to 10,473 and represents 14.4% of the entire Spanish sector.
As regards exports, in 2020 19.1% of Spanish exports were Catalan and 18.1% of Catalan exports arose out of the automotive industry.
Automotive FDI in Catalonia
Between 2016 and 2020, a total of 27 foreign direct investment (FDI) projects took place in Catalonia. These projects represent a total capital investment of €1,013M, some €37.5M per project, and led to the creation of 2,558 jobs.
Furthermore, the Catalan automotive industry inward FDI represented 40.9% of total Spanish automotive projects, 16.2% of capital investment and 19.7% of jobs created in this sector.
An example of some of the companies investing in Catalonia in the 2016-2020 period are SEAT, Tesla, Ficosa, Thunder Power, Denso, AAM, ElringKlinger, Bitran, Technica Electronics, NIFCO, Norauto, and Virtuo.
State of the art automotive facilities
Catalonia has two major facilities serving the automotive industry. Applus+ Idiada, headquartered in Barcelona and with 56 centres around the world, is one of the world leaders in testing, inspection, homologation, verification, design and engineering services for the automotive industry.
The other significant facility is the Circuit Parcmotor, some 60 km from Barcelona, with 800,00 m2 dedicated to all motorsports and levels. In collaboration with Cellnex Telecom, this one-of-a-kind circuit is the ideal setting for vehicle testing and development, presentations and events, training events as well as standing out for its innovative testing for ITS technology development.
An industry built on a solid R&D network
Research plays a significant role in the Catalan ecosystem with a powerful network of research and tech centres focused on the automotive industry, such as CTTC, ICFO, CIMNE or i2CAT. These centres provide technology development, innovation, testing, and industrialization throughout the entire value chain.
This network also includes specialised IT centres that are developing technologies and materials for connected and self-driving cars, including car cybersecurity.
Unbeatable logistics on offer
Logistically, Catalonia is powerful in four major areas. Firstly, it has a strong specialized industrial and internationalised ecosystem that gives it speedy access to a large market.
Secondly, its excellent geostrategic position connects it efficiently with Asia and America, not to mention allowing easy distribution to southern Europe and northern Africa in a 24-48 hour time frame.
The Port of Barcelona is leading the vehicle traffic in the Mediterranean with two specialised terminals and new areas underway for car distribution. Furthermore, the Port of Tarragona is the 3rd best port in Spain in automotive terms.
No shortage of specialised talent
Catalonia also has a pool of qualified and specialized talent to offer to automotive companies. In fact, 12 universities offer engineering and Master's degrees in fields such as industrial organization, automotive, mechanics, electronics, design, automation, robotics, materials and IT, with 1,617 graduates in these related fields in 2019.
There are also several highly specific automotive industry related studies in Catalonia such as the Degree in Automotive Engineering in BarcelonaTech University, the joint degree in Energy and Sustainability Engineering/Mechanical Engineering in Lleida University, or the Master in Electric Vehicle Technologies offered by the Rovira i Virgili University, to mention just a few.
Download the report The Automotive Industry in Catalonia
More news

and

success stories

.