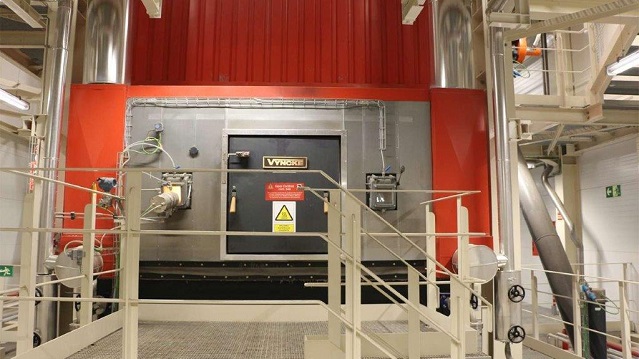 Nestlé invests 17M€ to use coffee grounds to produce energy in Girona
15 Oct 2020
Swiss company Nestlé has set up a new boiler to use coffee grounds to produce energy in its Girona plant in Catalonia. This new 17.2M€-boiler uses the remaining grounds of soluble coffee (a 100% biodegradable product) to obtain a biofuel and produce steam.
Nestlé's Girona factory produces around 45,000 tons of coffee grounds per year and the company now expects to use 80% of this production to generate steam using the new boiler. This will generate 125,000 tons of steam per year, representing a 25% reduction in natural gas consumption at the factory.
This new facility complements other already existing processes in this plant. In fact, Nestlé's factory in Girona has reduced both greenhouse gas emissions and the water used in soluble coffee production by 35% in the 2010-2019 period.
Nestlé's factory in Girona currently employs around 800 people and produced 76,000 tons in 2019. The plant exports 80% of its production to 59 countries from all over the world (including Switzerland, the United Kingdom, France, Greece and Mexico. The group has consolidated the plant in recent years through different investments and it is now its main soluble coffee and coffee capsule production plant.
Source: Nestlé
More news

and

success stories

.