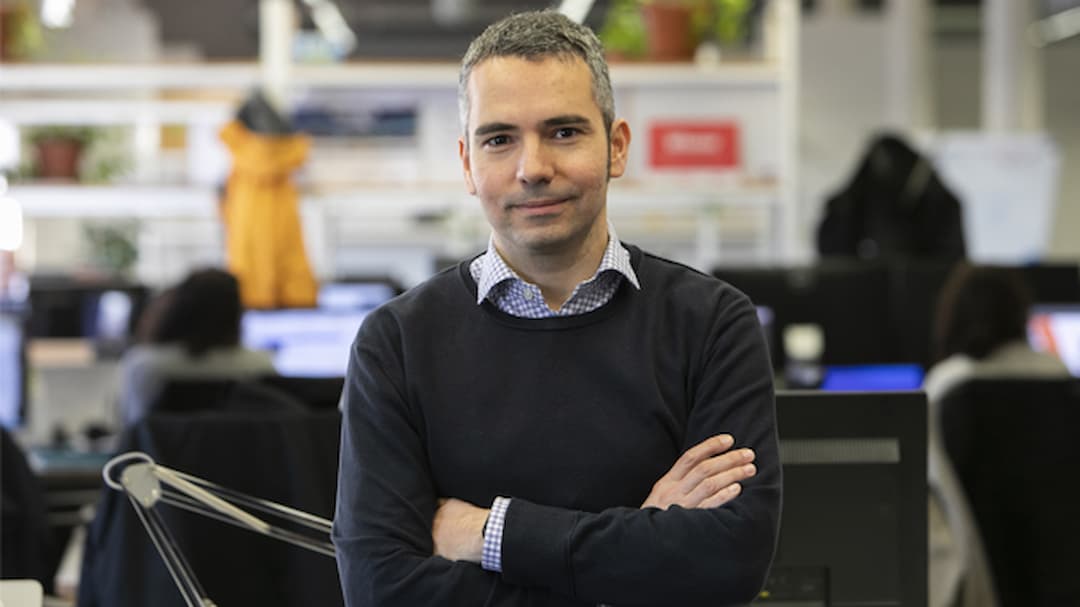 Jordi Arrufí, director of Barcelona Digital Talent: "Catalonia's tech ecosystem is strong and has emerged stronger from this crisis than in other economies"
24 Feb 2021
Barcelona Digital Talent was set up with the aim of consolidating Barcelona and Catalonia as southern Europe's most important tech talent hub. Jordi Arrufí, the organisation's director, gives a breakdown in this interview of the Catalan ICT sector and the ways to generate, retain and capture valuable technological talent.
Foreign companies located in Barcelona-Catalonia highlight the local offer in digital talent; what is this offer like and how has it grown in recent years?
Catalonia's technological ecosystem is strong and has emerged even stronger from the pandemic crisis than in other economies. In 2020, according to the labour force survey in Spain, the ICT sector grew by 14,000 professionals. This has not happened in any other sector.
And it is not just because of the pandemic, for if we compare ourselves with other autonomous communities, we see that in Spain the number of ICT professionals fell 5%, while in Catalonia it increased 20%. In other words, Catalonia has a robust sector that is growing and is looking for this type of professional.
I think it's quite logical that companies come here for the available talent because we've got a lot, and it's very diverse and cosmopolitan. Companies that hire international talent often find it in Barcelona because this talent is already working here, in another company, meaning they don't need to search abroad.
How many ICT professionals are there in Catalonia?
There are some 100,000 professionals in Catalonia, and the number is growing. As an ecosystem, what we are doing is generating that talent. Last year we created 10,000 new professionals, coming from universities and other types of education such as bootcamps or vocational training, not to mention the international talent we were also able to attract.
What are the most sought after ICT profiles?
The software developer is the digital profile most in demand. The user experience part is also in high demand, as are the CRM and big data profiles.
We are currently detecting emerging profiles with more added value where the demand for talent is growing very fast. These are fields such as artificial intelligence, the Internet of Things, 3D Printing and blockchain.
What countries is the international talent in Barcelona coming from?
More than 30% of ICT talent comes from outside Catalonia. London, Buenos Aires, Sao Paulo and Paris are the main cities of origin. Our affinity to Latin America is due to the language, and with Europe it's thanks to the common market, which facilitates the attraction of talent as it eliminates the need for a visa.
What activities is Barcelona Digital Talent organising to promote digital talent?
As regards reskilling, we have a programme of mentors and technology training workshops. We connect those people who want to train in technology skills with companies looking for talent through speed dating.
On the international side, we're performing online trade missions where we source talent for companies established in Catalonia that need it.
And as regards universities that have many international students who come to Barcelona to study technology, we are connecting them with companies. We explain to students what the Barcelona and Catalonia technology ecosystem is like, with the aim of retaining them thanks to its power of attraction.
How has Covid-19 changed the ICT talent market?
The IT profile was the most in demand during the strongest months of the pandemic. 7,000 job openings were created between March and May. Companies needed software developers in order to set up e-commerce structures, implement CRMs, and so on.
Profiles dedicated to cloud architecture have also been in high demand, as companies have gone from having physical servers to storing data in the cloud. There has also been an increase in demand for data analysts (which were even being applied to Covid-19 tracing), and for cybersecurity profiles, as we have been receiving more online attacks than ever before.
What are Barcelona Digital Talent's goals for this year?
We want to be part of the direct creation of 1,000 new professionals, in addition to those already created by the market. And in the next 5 years, we want to create 10,000 professionals.
What challenges do Barcelona and Catalonia face as they continue to position themselves as a magnet of talent in Europe?
The pandemic puts the globalization of tech talent on the table. Companies like Facebook and Spotify have decided to hire professionals who can work from anywhere in the world.
We are interested in digital professionals deciding to come here as a life choice: we have the opportunity to attract talent from all over to Barcelona, but it's fundamental for them to end up working for companies here.
Related

news

and success stories

.