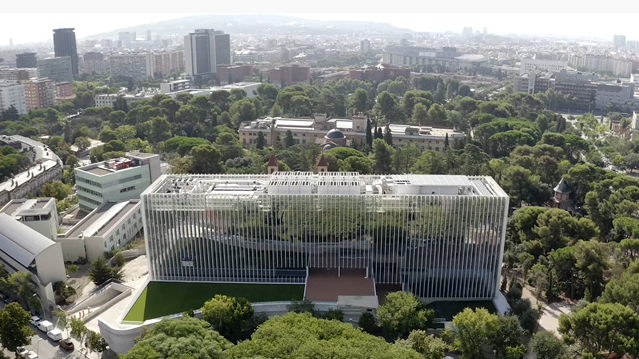 Intel and Barcelona Supercomputing Center to build a €400M microchip design lab
01 Jun 2022
The Barcelona Supercomputing Center (BSC) and the US company Intel announced their plans to jointly set up a pioneering microchip design laboratory to develop a new generation of supercomputers that will break the zettascale barrier.
For this purpose, the joint laboratory will design microprocessors or chips with technology based on open-source RISC-V hardware. This joint laboratory will help Europe to become autonomous in these types of chips which can be used worldwide in the design of autonomous cars or devices for artificial intelligence applications.
The announcement was made at Europe's largest high-performance computing (HPC) conference in Hamburg, Germany.
This joint laboratory will receive up to €400 million in investment over 10 years. These funds will come from Intel and the Spanish Government through PERTE Chip as part of the Recovery, Transformation and Resilience Plan, approved by the Cabinet last week.
"We are very pleased that Intel has chosen BSC to create a research lab together that will be a world leader in chip design. One of the objectives will be for future European supercomputers, such as MareNostrum 6 within 5 years, and many others worldwide, to incorporate technology developed in this lab. In addition, the lab will help create a hub for new companies and jobs," said Mateo Valero, director of BSC.
"High-performance computing is the key to solving the world's most challenging problems and we at Intel have an ambitious goal to sprint to zettascale era for HPC. The Barcelona Supercomputing Center shares our vision for this goal, with equal emphasis on sustainability and an open approach. We are excited to partner with them to embark on this journey," said Jeff McVeigh, vice president and general manager of the Super Computer Group at Intel.
The Director General of Industry of the Government of Catalonia and CEO of Catalonia Trade & Investment, Natàlia Mas, said: "Intel is one of the 10 multinationals in the world with a higher investment in R&D. The fact that the company is established in Barcelona with a project as strategic as microchips is another example of why Catalonia is one of the most dynamic territories in Europe to attract foreign investment of a technological and productive nature".
The new processors designed by the joint BSC laboratory and Intel will drive the development of new technologies such as the zettascale computers of the future. These supercomputers will break the barrier of 1021 operations per second, 1000 times faster than today's most powerful supercomputers.
This joint laboratory is expected to create 300 new highly qualified jobs and will be an innovation hub that will attract new international investment. It will also aid the creation of a robust system for the future of supercomputing in Europe.
The laboratory will be located in Campus Nord at the Polytechnic University of Catalonia, where BSC's new facilities are also placed from October 2021.
BSC's collaboration with INTEL began in 2011. Since then, the two organizations have worked hand in hand to accelerate research and development in high-performance computing.
More news

and

success stories

.