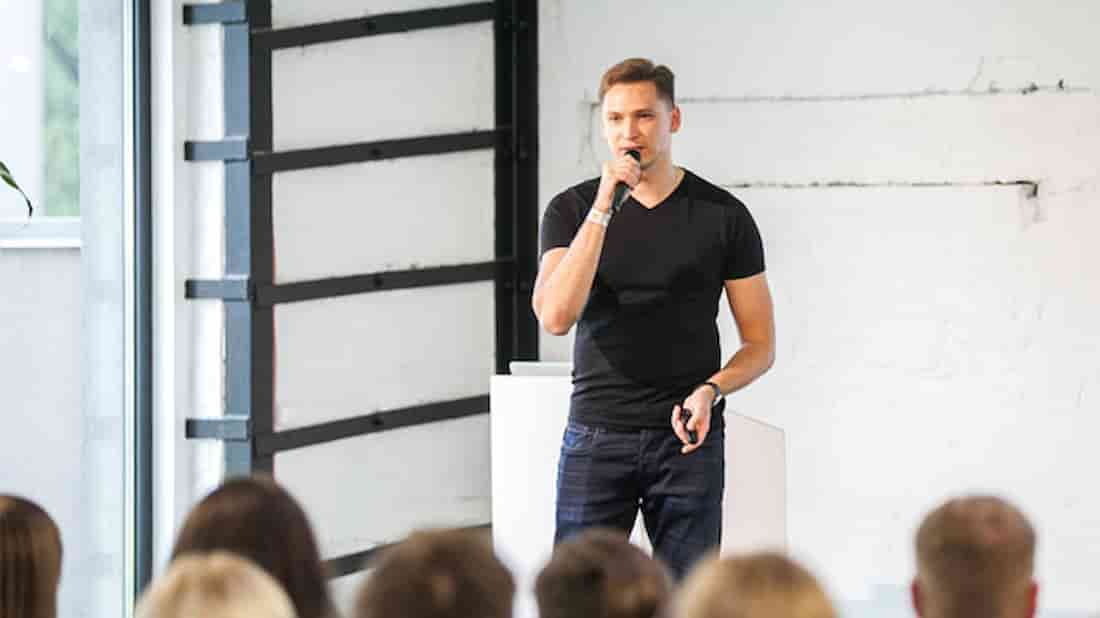 Davis Siksnans, CEO of Printful: "Barcelona is a great location because it has a powerful entrepreneurial and tech scene"
02 Dec 2020
Printful is an on-demand printing and warehousing company that fulfills and ships custom clothing, accessories, and home and living items for online businesses. In May 2020, Printful opened a fulfillment center right outside Barcelona after seeing an increasing demand of their services in the Western European markets.
Since its founding in 2013, Printful has scaled to a team of 1,400+ people across eight fulfillment centers around the world. The United States is their largest market, and in 2019 the company hit a revenue milestone of $116 million.

Why did you choose Barcelona to set up one of your sites in Europe?

Europe is Printful's second-largest market, and the company's sales in Spain have grown threefold over the past year. The Spanish language was also important for us since we operate in the US and Mexico as well. It was the first international language that we picked for Printful.

Barcelona is a great location for us because it has a powerful entrepreneurial and tech scene, and it's close to other countries where we want to sell more of our products. That's why Barcelona seemed like the place to be. We're also excited to look into Barcelona's talent pool. We're especially interested in finding software developers.
"We see our presence in Catalonia as a great option to grow our software development team here, given the local talent"
What has been the investment for the Barcelona site so far, and how many jobs have been created?

Currently, the Printful team in Spain is 71 people strong, and we plan to hire more in the next year. We've already invested over €1.85M in the development and growth of the Barcelona office and the fulfillment center.

What are your expansion plans?

At the moment, Printful has eight fulfillment centers across the globe and they're located in California, North Carolina, Latvia, Spain, Canada, and Mexico. We're a global company that strives to be where our customers are, and that's what we'll keep on doing. We see our presence in Catalonia as a great option to grow our software development team here, given the local talent. We have high hopes for 2021 and beyond.

What are the strengths of Catalonia in your sector?

It's the perfect location to serve our customers across Western Europe. Barcelona's geographical location and weather attracts professionals from all over the world.
"Catalonia Trade & Investment introduced us to all the relevant local stakeholders that we need to support our entry into this new market"
What professional profiles are needed to carry out your projects? What availability of talent have you found in Catalonia?
We're mostly looking for IT and marketing specialists, and those roles are harder to fill. Our Barcelona office already has German, French, and other non-Spanish colleagues in marketing, and we appreciate that the location has diverse hiring options. Additionally, we're interested in fulfillment associates, customer support specialists, and people to join our sales team.

Do you collaborate with Catalan research institutions, universities or other companies here for your business?

We have received a very warm welcome from the local businesses. ACCIO and the Catalonia Trade & Investment agency have been highly supportive, same as the Mayor's Office.

In 2021, we plan to launch a software developer school in Barcelona—a boot camp where we'll train soon-to-be software developers in-house that would later become full-time employees at Printful.
What has been the impact of the Covid-19 pandemic on your business?

Printful has seen incredible growth throughout the year, along with the rest of the ecommerce industry. With over 200,000 active customers using Printful to sell their products, we see that the pandemic has increased our growth.

During the first lockdown, we saw twice as many new businesses launching their Printful stores than before the lockdown. In these unprecedented times, people appreciate the fact that there is no upfront investment necessary to launch a business and there's no risk of losing money due to unsold stock. These factors combined have set us on a path for growth in the foreseeable future.

How has Catalonia Trade & Investment helped you in your expansion in Catalonia?

We've been keeping in touch with Catalonia Trade & Investment ever since we opened our fulfillment center near Barcelona. Though, we've worked together since before the launch to establish valuable connections and get local recognition.

They've helped us gather all the necessary data that allowed us to come to the decision for opening a facility in Spain. Catalonia Trade & Investment also introduced us to all the relevant local stakeholders that we need to support our entry into this new market, like staffing and real estate agencies.
Related

news and success stories

.