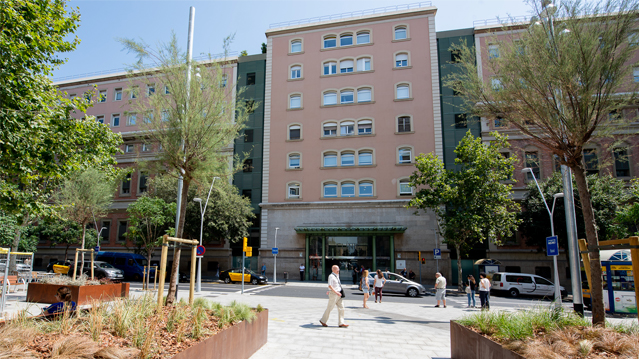 Barcelona's Hospital Clínic and Leitat invest €54M in creating a centre of excellence for health technology research
15 Mar 2021
Barcelona's Hospital Clínic and the Leitat technology centre have joined forces to create the Clinical Advanced Technologies Institute (CATI) in Barcelona, a centre dedicated to innovation in health technology. The objective is to be a national and international benchmark, boosting local knowledge and entrepreneurship and hosting research centres of leading companies in the sector.
The initial investment to start up the centre comes to 54 million euros, to be financed by European funds. The promoters plan to allocate 21.7 million to the construction of the building (which will occupy about 8,000 m2) and 32.3 million to technological equipment.
CATI will also count on the participation of the University of Barcelona (UB), the Sant Joan de Déu Hospital of Barcelona (HSJD) and IDIBAPS. Its main objectives are to promote technological and transferable knowledge in health technology, creating links the industrial sector.
CATI will occupy a new building to be built on Urgell street in Barcelona, in a space currently home to the San Isidoro parish which, thanks to the collaboration of the Archdiocese of Barcelona, has ceded the surface rights for 75 years.
This initiative also has the goal of generating qualified jobs, retaining talent and increasing the competitiveness of the Catalan health sector.
In this public-private collaboration, in addition to the founders and participants mentioned, a number of other institutions have also shown interest in contributing to the initiative; such as the Barcelona Institute for Global Health, Barcelona Supercomputing Center, Center for Comparative Medicine and Bioimage of Catalonia (iGTP), and the Barcelona Mobile World Capital Foundation.
CATI also has the support of companies in the life sciences sector established in Barcelona and Catalonia such as Teladoc Health, Better Care, Siemens Healthineers, CANON Medical Systems and Carl Zeiss Iberia, among others.
Source: Hospital Clínic de Barcelona
More news

and

success stories

.