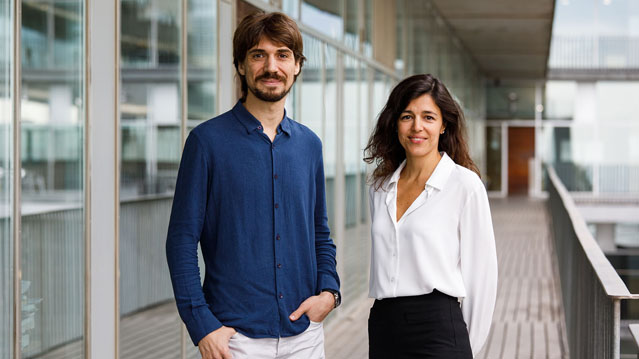 Barcelona-based biotech Integra Tx secures €4.5 million to develop an innovative gene editing platform
07 Dec 2021
Integra Therapeutics (Integra Tx), a biotechnology company founded in Barcelona that is creating next-generation gene editing tools to boost the efficiency and safety of advanced therapies, has completed its first round of funding for €4.5 million with Advent France Biotechnology (France), Invivo Capital (Spain) and Takeda Ventures (USA).
Integra Tx was founded in late 2020 as a spin-off of Pompeu Fabra University (UPF) based on technology developed in the Translational Synthetic Biology Lab led by Dr Marc Güell (EMBO Young Investigator, National Research Award for Young Talent and co-founder of two biotech firms). The company is now based at the Barcelona Biomedical Research Park (PRBB).
The potential of this novel gene writing technology lies in the fact that it resolves some of the main technical limitations of gene therapy: it can be used to paste DNA sequences of any size gene with high precision. Advanced therapies are one of the pillars of the medicine of the future and are aimed at both preventing and treating genetic and oncological diseases that, for now, are incurable.
The funds raised in this round will allow Integra Tx to complete the prototype of the new gene editing technology platform, carry out preclinical validation using in vivo and ex vivo models, and manage its patent portfolio in 2022 and 2023. After that, the company plans to open a Series A round to seek regulatory approval and carry out clinical trials with patients.
More news

and

success stories

.